CONNEALY INSURANCE – Partners With Area Farmers & Their Families Since 1985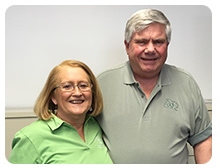 Connealy Insurance is a family-owned, industry leading, independent insurance agency dedicated to providing cost effective insurance solutions to farmers, ranchers and families in Nebraska, Iowa & South Dakota. For 30 years, Dennis and Janis Connealy, fellow farmers and owners of Connealy Insurance have combined their strong insurance background and product knowledge to form partnerships to help their clients manage crop, farm, ranch, commercial, personal and auto insurance risks.

How Does Crop Insurance Benefit the Public?
Not only does agriculture feed and clothe us all, but the food and fiber system accounts for roughly 15 percent of the U.S. economy. Therefore, it is in the public interest to have a financially stable agricultural sector that produces the nation's safe and affordable food and fiber supply and supports the rural economy. That necessitates the presence of a publicly-supported safety net for farmers, who increasingly face variable weather patterns that challenge the food production system. In the United States, this safety net is crop insurance.
In 2015, crop insurance protected more than $102 billion of America's food supply.
In 2015, more than $5.7 billion was paid in crop insurance indemnities.
In 2015, 90 percent of insurable farmland in the U.S. was protected through 1.2 million federal crop insurance policies, insuring more than 120 individual crops on more than 288 million acres
Crop insurance is the primary risk management tool farmers use to financially recover from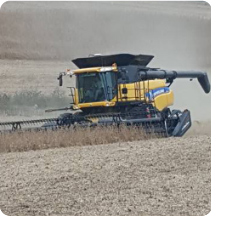 natural disasters and volatile market fluctuations; pay their bankers, fertilizer suppliers, equipment providers and landlords; purchase their production inputs for the next season; and give them the confidence to make longer term investments that will increase their production efficiency. Without effective and affordable crop insurance, catastrophic production losses would sap the rural economy by setting in motion a series of harmful events: farm failures and consolidation, job losses, farm-related small business failures, financial stress on rural banks and reduced investment in U.S. agriculture. A financially healthy rural economy requires a financially healthy farm production sector.
Furthermore, by 2050, the United Nations projects a 34 percent increase in global population and a 70 percent increase in demand for food. As the number of consumers expands globally and the climate continues to exhibit more intense weather events, there will be increasing pressure on the global food production system.
In the United States, the ability for farmers to purchase crop insurance is this nation's "insurance policy" against disruption and financial instability in the food production sector. Crop insurance is also critical in helping new and beginning farmers obtain credit and enter farming and become the next generation of producers that meet the growing global food and energy needs. The 2014 Farm Bill strengthened provisions for new and beginning farmers by providing them with an additional 10 percent premium discount and allowing them to use higher average yields until their own actual yields are available.
Source: Crop Insurance in America
Why Crop Insurance Matters
Economic Security
We all want healthy, fresh food for our families. America's farmers and ranchers provide that and more, for your family and families all over the world. Crop insurance provides the access to capital and security farmers need to increase crop yields, improve efficiencies and stay competitive in world markets. A healthy farm economy is essential to the stability of America's economy.
American Made Materials
Farmers and ranchers don't just grow food; they grow the plants that provide the fiber for our baby blankets, cozy sweaters, wedding gowns, and the feed for livestock that provides the raw materials for hundreds of essential products.
Assurance Through Insurance
Crop insurance provides a safety net against perils such as frost, drought, flooding and hail. Without a strong crop insurance program, uncontrollable changes in weather could undermine the financial security of individual farmers and place the entire farm economy in jeopardy.
Ensuring Affordability
Every day we depend on the goods and products made by America's farmers and ranchers. They depend on crop insurance as an essential business tool in today's difficult agricultural economy. In an increasingly volatile business environment, crop insurance provides an important measure of stability for America's agricultural producers. Access to affordable crop insurance allows American farmers to continue to provide affordable food for America and the world.
Source: Crop Insurance in America